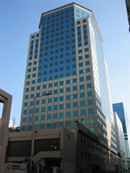 To cope with the rapid growth of China market, we had set up 14 branch offices in China namely Beijing, Dalian, Tianjin, Qingdao, Shanghai, Nanjing, Ningbo, Wuhan, Fuzhou, Xiamen, Shantou, Guangzhou, Zhongshan and Shenzhen successively. To further strengthen our leading position in China, we had successfully been awarded Class A license and have acquired the NVOCC qualification in China. In addition, we have got the qualification of China Civil Air Transport Sales Agency Services (CATA) in order to book space with airlines directly. Also, Shipair is a member of CIFA.
Based on our comprehensive coverage of service network, we can offer one-stop, professional, quality and efficient forwarding services to customers.
We understand that the best quality freight forwarding service is a major factor to gain the confidence of customers. Nowadays, our service quality has been recognized by customers both at home and abroad.